About
Founded in 1981, Pointer Hill Pet Products is a family owned and operated manufacturer of small animal cages, carpeted cat furniture, and distributor for a wide variety of pet products. As a leader in the pet industry, we have provided services for over 35 years priding ourselves on quality customer service – catering to your specific needs.
We manufacturer quality rabbit, guinea pig, ferret, chinchilla, sugar glider, rat, reptile cages and small animal carriers using galvanized welded and powder coated wire. Our on-site sheet metal shop enables us to specialize in manufacturing custom cages – working closely with the customer based on specific needs while ensuring the safety of your pet.
Pointer Hill is also a distributor of Lixit Water bottles, EZ Crock Dishes, books and novelties, medications, Oxy-Gen supplements, Oxbow Hays and Feeds. We also offer cage making supplies, galvanized wire, and galvanized/plastic trays.
Our products and services are time-proven, and we stand behind them to ensure complete satisfaction – we pride ourselves on strict quality control. We are well positioned to serve customers throughout North America.
For more information, please contact us: 
email info@pointerhill.com or give us a call at 888.331.2243
Members of ARBA and ACBA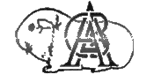 We accept: